Coin Buying Services
Staten Island Coin Investors is your top choice for coin transactions in the area.
Applying in-depth knowledge of the business, we recognize the value of your coins and offer the highest prices in the area. We invite you to take advantage of our expertise and bring in your coins today.
Our full line of coin investor services includes: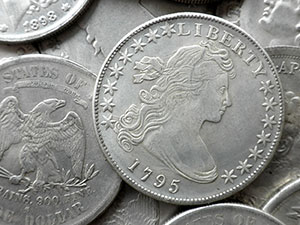 Buying coins: Do you have a single coin or a collection to sell? You won't get a better price anywhere else. Contact our experienced coin professionals to obtain the best value for your pieces.
Pre-1964 coins: We specialize in buying pre-1964 American coins (silver and gold.) Let us know what you have and we will give you the best price on the market for your coins.
Selling coins: If you are searching for rare and valuable coins, you've come to the right place. Our selection includes the rarest coins, and all of our merchandise is high quality.
Appraisal: Are you unsure of the value of your coins? As your local experts, we are happy to help. With years of experience as gold coin buyers on Staten Island, we can verify value and give you the top market price if you decide to sell.
Jewelry: We are more than silver coin buyers in Staten Island. Our expertise extends to jewelry appraisal and wholesale buying and selling of jewelry.
Staten Island Coin Investors has been the leading coin dealer in the area since 1978. You can rest assured, when you bring your coins to us, you are working with experienced professionals who bring extensive knowledge to every transaction. We are a certified coin dealer, with memberships to all major coin organizations, including:





We invite you to take advantage of our expertise in gold and silver coins. Contact us with all your coin buying and selling needs today. Schedule an appointment with our experts at 718-370-2600.